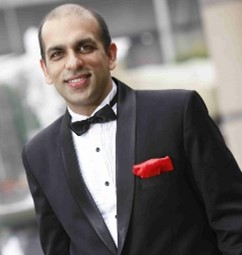 Saturday, 24th December 2022
A comprehensive 1 hour session on "Paediatric Haematology" was organized by 'Global associations of physicians of Indian Origin' (GAPIO) in collaboration with Indian Academy of Pediatrics (IAP) at 7:00 PM IST on Saturday, 24th December, 2022 on a digital platform through zoom.
Reputed well known speakers Dr. Manas Kalra, Sr. Consultant – Pediatric Hematology Oncology and BMT at Sir Ganga Ram Hospital, Delhi gave his talk on "Approach to bleeding disorders in children" and Dr. Vibha Bafna, Consultant Paediatrician & Ped Haematologist & Oncologist at Jehangir Hospital, Pune gave his talk on "When Iron does not work – Case based discussion on paediatric microcytic hypochromic anaemia".
Dr. Rohit Kapoor, Associate Consultant – Department of Medical Oncology and Haemato-Oncology, Max Super Specialty Hospital, Vaishali has moderated the session and Dr. Amita Mahajan, Senior Consultant – Department of Paediatric Oncology and Haematology at Indraprastha Apollo Hospitals, Delhi was the Chairperson during the session.
The session was followed by 10 minutes question and answer round.