Awardees who have received GAPIO award at IV annual conference of GAPIO held at Hotel ITC Sonar on 11th – 12th January 2014 at Kolkata.
GAPIO Life Time Achievement Award
Two GAPIO Life Time Achievement Awards were given at Kolkata Conference
Dr. Sandip Mukerjee India: Dr. B.C. Roy National Award winner, Honorary Surgeon to the President of India since 1973 to 2002 and an Eminent Teacher.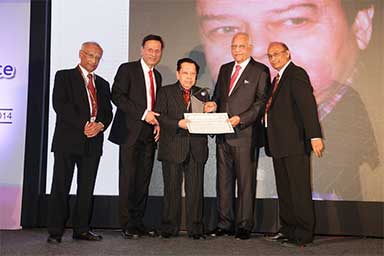 Dr. Sandip Mukerjee receiving Life Time Achievement Award from Dr. Prathap C Reddy, Founder President – GAPIO
Dr. Sudhir Parikh, USA: Padma Shri awardee 2010, Ellis Island Medal of Honor the highest civilian honor for U.S. immigrants and Pravasi Bharatiya Samman 2006.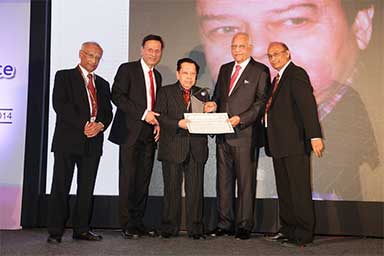 Dr. Sudhir Parikh receiving Life Time Achievement Award from Dr. Prathap C Reddy, Founder President – GAPIO
GAPIO Emerging Young Leaders Award
Dr. Govindaiah Yatheesh – Bangalore, Karnataka, India
GAPIO Service Excellence Award
14 GAPIO Service Excellence Awards were given at IV Annual Conference of GAPIO at Kolkata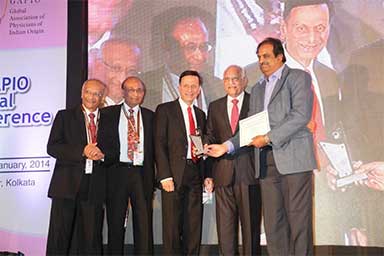 GAPIO Service Excellence Award to Dr. Abhijat Sheth, Ahmedabad, Gujarat, India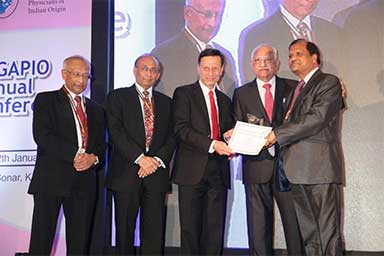 GAPIO Service Excellence Award to Dr. Arvind Gupta – Bilaspur, Chhattisgarh, India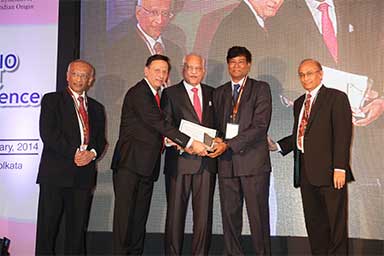 GAPIO Service Excellence Award to Dr. G. Balreddy – Hyderabad, Andhra Pradesh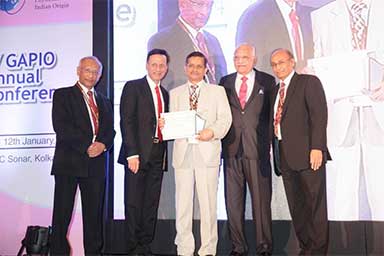 GAPIO Service Excellence Award to Dr. Biraj Mohan Mishra – Bhubaneswar, Orissa, India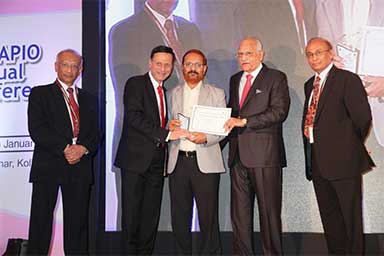 GAPIO Service Excellence Award to Dr. Dilip Gadhavi – Ahmedabad, Gujarat, India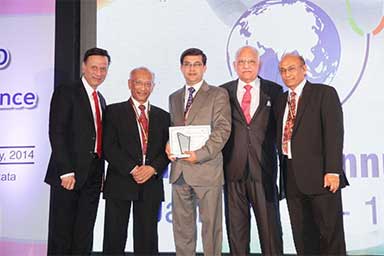 GAPIO Service Excellence Award to Dr. Jagadish Cacodcar – Goa, India
GAPIO Service Excellence Award to Dr. Manisha Bobade – Pune, Maharashtra, India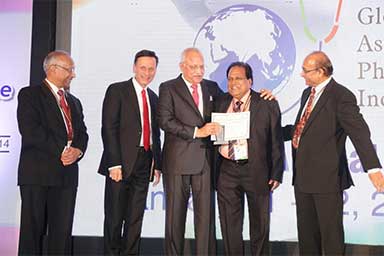 GAPIO Service Excellence Award to Dr. A. K. Tandon – Apollo Delhi, India
GAPIO Service Excellence Award to Dr. D Sharma, Apollo Noida, Uttar Pradesh, India
GAPIO Service Excellence Award to Dr. Naresh Anamalla – Karimnagar, Andhra Pradesh, India
GAPIO Service Excellence Award to Dr. Harinder Sidhu and Marketing Team, Apollo Delhi, India
GAPIO Service Excellence Award to Dr. Meenakshi A, Aragonda, Chittoor, Andhra Pradesh, India
GAPIO Service Excellence Award to Dr. Shylashree, Mysore, Karnataka, India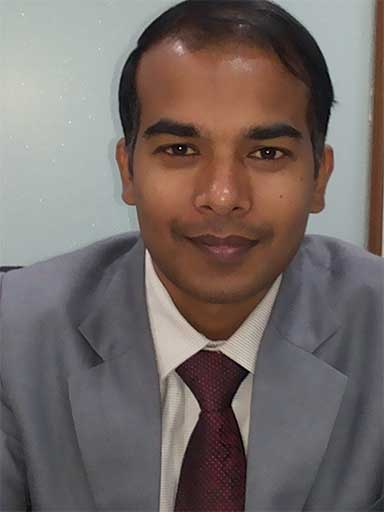 GAPIO Service Excellence Award to Dr. Bajrang Patel, Apollo Delhi, India