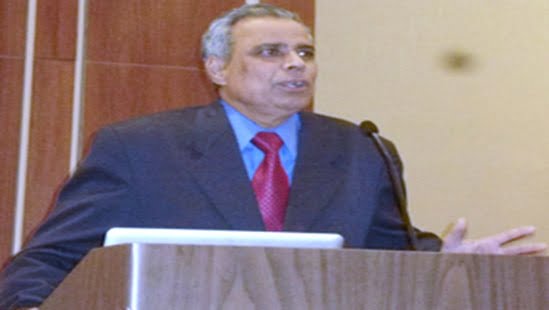 India is fast becoming world's capital of diabetes, cardio vascular diseases and cancer. Its time government and physicians of Indian-origin jointly devised an action plan to reverse this trend, said Dr Prathap C. Reddy, President of Global Association of Physicians of Indian Origin (GAPIO).
Addressing the two-day mid-year conference of GAPIO at Westin New Port Hotel and Convention Center, New Jersey, attended by Indian-origin physicians from different parts of the globe, Dr Reddy said its common to see people as young as 30 dying of cardiac arrest due to change in lifestyle and stress. Stressing the importance of regular check up from the age of 25, he said lifestyle diseases bring down productivity of the nation and cripple the economy.
The Confederation of Indian Industry and the GAPIO have conducted seminars on the subject of increasing access to healthcare in India and over 1.3 million Indian-origin physicians living outside India should get themselves involved in a big way to heal the nation, he said. "Their contribution will make a huge difference in improving healthcare and reaching out to the underprivileged sections of the community," Dr Reddy, founder-chairman of Apollo Hospitals Group in India and abroad, said.
New Jersey Assembly Deputy Speaker Upendra Chivukula, who is running for the US Congress, spoke at the grand gala banquet on the second day, praising the services of Indian-American physicians in providing healthcare to the people of the US even in the remotest areas.
He said Indian-Americans are the fastest growing ethnic group in New Jersey with 52 percent growth rate and as per the latest survey, the State accounts for 8.3 percent of Asian-Americans. Despite the clout, American politicians treat Indian-Americans as ATMs as they are very generous in writing checks for campaign funds but never ask anything in return except photo-op sessions.
Time has come for the 3.4 million Indian-Americans to have a strong presence at the US House of Representatives since Louisiana Governor Bobby Jindal won in 2005, he said.
Dr Narendra Kumar, AAPI President, Dr Sanku Rao, Vice President of GAPIO and past AAPI President, Dr Ramesh Mehta, president of British Association of Physicians of Indian Origin (BAPIO) and Secretary General of GAPIO and Dr Anupam Sibal, joint secretary of GAPIO highlighted the role of the organization in the Indian Diaspora. Dr Hemant Patel, former president of AAPI and President of AAPI Tri-State Charitable Foundation that has co-sponsored the conference, also spoke.
Preetha Reddy, managing director of Apollo Hospitals, Dr Rajan Madhok, Dr Raj Patel, Dr Anita Kaul, Dr Om P. Ganda, Dr Prakash Paragi and Dr Akshat Jain spoke on various topics of interest to physicians.
Major Jeffery Bass of US Army and Dr Vani Rao, associate professor of Psychiatry at John Hopkins Medical Center made a presentation and invited Indian-American physicians, especially psychiatrists, to work with war veterans in treating Traumatic Brain Injury (TBI) and depression.
Anwar Feroz Siddiqi of Johnson and Johnson and advisor/coordinator of the conference said the two-day event discussed development of web nodal to connect to Indian physicians all over the world and offering volunteering opportunities in improving healthcare in India. It also strengthened the collaboration between GAPIO and AAPI, considered the largest Indian-American medical association in the US. The healthcare projects of GAPIO in India enjoy the support Ministry of Health, Ministry of Overseas Indian Affairs of the Government of India and state governments