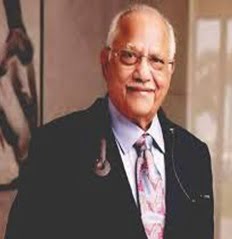 Dr. Prathap Chandra Reddy is the Founder-Chairman of the Apollo Hospitals Group and is considered a living legend and an architect of modern healthcare in India.
He started with the first Apollo Hospitals in Madras in 1983 and now Apollo Hospitals has emerged as Asia's foremost integrated healthcare services provider and has a robust presence across the healthcare ecosystem, which includes 73 hospitals, 3800 pharmacies, 150 Apollo clinics, 8500+ doctors, 80,000 family members, and 10000 inpatient beds.
At the age of 50, when most people would typically start planning for their retirement, Dr. Prathap Chandra Reddy showed his vision and took a bold step to revolutionize healthcare in India. Dr. Reddy is a true visionary who has transformed India's healthcare sector by making it much more accessible and affordable for most ordinary people of India and nearby countries. He has focused on Quality, Affordability, and Accessibility.
The mission of Apollo Hospitals is to bring healthcare of International standards within the reach of every individual. Apollo Hospitals is committed to the achievement and maintenance of excellence in education, research and healthcare for the benefit of humanity".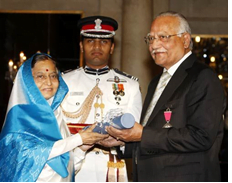 The Government of India awarded Dr. Reddy with prestigious awards, including the 2nd and 3rd highest civilian awards, namely Padma Vibhushan and Padma Bhushan, and by releasing a postal stamp of Apollo Hospitals.
India Today magazine ranked him in the list of the top 50 most influential people of India.
Dr. Reddy is the recipient of several lifetime achievements and other distinguished awards, with a long list. He was also conferred with the highly prestigious 'Lions Humanitarian Award' for his exemplary humanitarian efforts. He thus became the fifth Indian and the second medical doctor to be conferred with this sacred honor.
To name few contributions to healthcare,
He has immensely contributed to healthcare by creating world-class infrastructure and by importing the latest available technology in the world. He was instrumental in reversing the brain drain and inducted world-renowned doctors in the Apollo system.
Bringing Proton Therapy to India is the is the latest example which is first in South East Asia, catering to over 3.5 billion people for cancer treatment.
Dr. Reddy not only focused on Clinical Excellence but also enhanced Research and Academics at Apollo Hospitals.
He is the Founder President of the Global Association of Physicians of Indian Origin, a non-profit organization, which has a presence in 53 countries.
He believes in prevention of NCDs and given a slogan "Life is Priceless".
Dr. Reddy is now assisted by his four daughters namely Preetha, Suneeta, Sangita, and Shobhana 
"Not every legend is a myth; some are flesh and blood. Some legends walk among us, but they aren't born; they're built. Legends are made from iron & sweat, mind and muscle, blood and vision, and victory. Legends are champions, they grow, they win, they conquer. There's a legend behind every legacy, there's a blueprint behind every legend". – Arnold Schwarzenegger